K-ACTS
The video is a testimony of our youths learning journey. We believe that each child should have every opportunity to attain their full potential. We are committed to work with them to ensure that they are able to build a strong foundation in literacy and numeracy.  Our aim is to help them to develop holistically in the areas such as (A)cademic; (C)reativity; (T)raits and (S)hared values (ACTS).  We encourage them to learn and grow according to their strengths, interest and personalities.  FaithActs creates a positive learning experience through group-based workshops and hands-on activities, making them confident and be lifelong learners to continue exploring their worth regardless of life circumstances.  
FaithActs is committed to help enrich and empower the lives of the kids living in our community. Your generous donation will help them in their life's journey towards building a better future.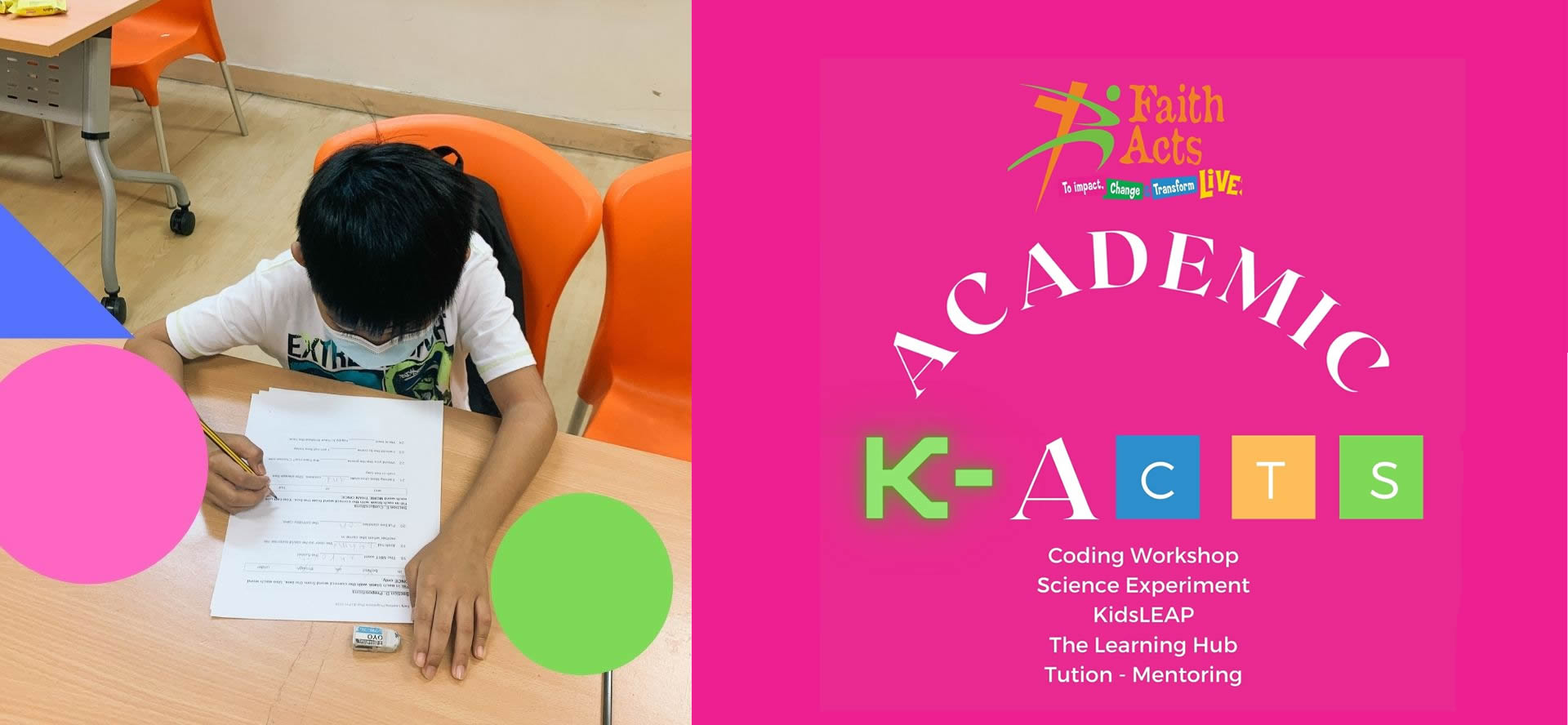 Child's story from The Learning Hub
"I am a latchkey kid and I am fortunate to be given an opportunity to go the Learning hub, an after-school programme to meet FaithActs staff during weekdays. My mother is unable to coach me in my studies as she does not know English. My two older siblings (from my mum's first marriage) does not play with me as they are already grown up and I am often left alone at home. At FaithActs, I get to learn with peers my age. Some of them are also like me, attend the same school and we are from the same neighbourhood. Its been 4 years since I joined FaithActs centre since I was in Primary 1 and my grades have improved through its enrichment activities, even during the school holidays I get to learn something creative and interesting."
J's Story
J is the youngest child of single parent living in a 2-room rental flat at Ghim Moh.  He has two older sisters have special needs.  Mother is currently unemployed due to chronic illnesses and this covid-19 makes it extremely difficult for her to find a job.
J was born with dyslexia and attended DAS till Sec 3 where he was taught the skills to cope with dyslexia.  In his early childhood, he attended additional 2 years in kindergarten to prepare him for the literacy level required to enrol in a mainstream primary school.  He studied very hard for his O levels putting extra effort in his English language which he was weak in.  The hard work paid off as he was accepted by Ngee Ann Polytechnic where he is pursuing Electrical Engineering. FaithActs help the family with their financial situation, educational needs and counselling to his mum.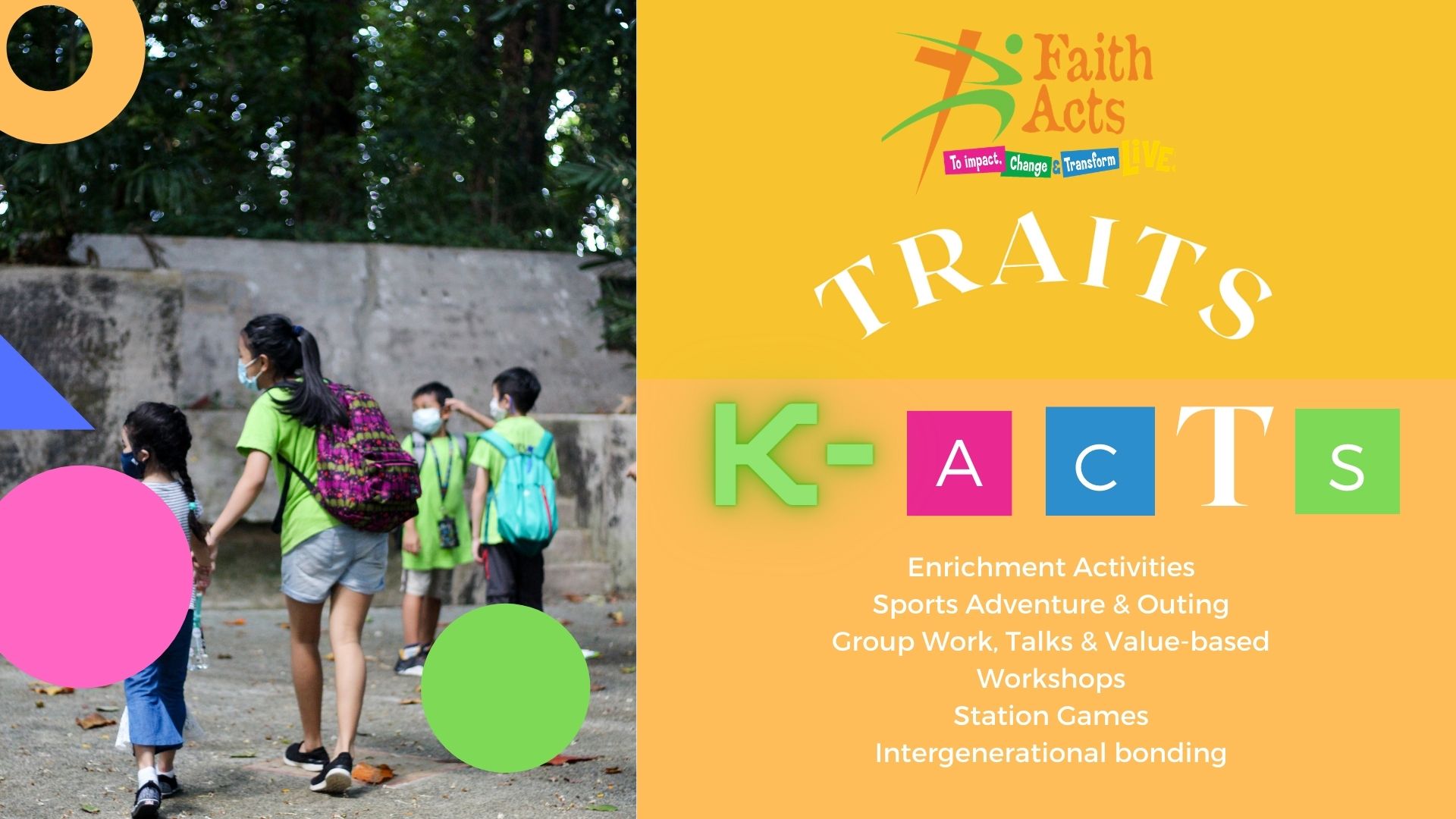 S's Story
Girl, a dropped out from Secondary 2, FaithActs worked closely with the school to put her back in school.  She joined our tuition programme and attended our counselling sessions - finally completed GCE 'O' level and got into polytechnic.  We have witnessed both her mother and the child's struggles in their challenging life.  Mother works as a porter at NUH but suffered a relapsed from lung cancer and was unable to work.  She passed away in Dec 2020.  Girl got into polytechnic studying Diploma in Biomedical Science.  Her results are extremely good and she is motivated to pursue a career in cancer research and seek guidance from a network put together by FaithActs.