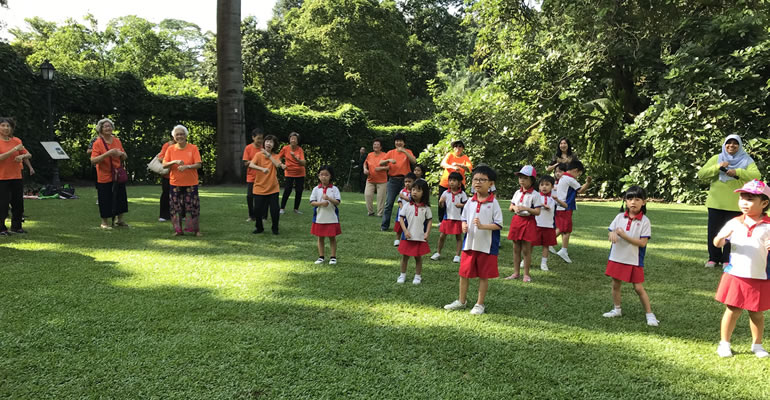 Since April 2018, we collaborated with Sparkletots to run a series of meaningful activities that promote intergenerational bonding between our seniors and the kids. Through the festive celebrations of Deepavali and National Day, our seniors and kids had the opportunity to interact and bond over traditional games, craftwork and other activities. The kids brough much joy to our seniors.
Istoria - Storytelling Through Photography
In collaboration with Istoria, our seniors got to learn basic photography skills using a DSLR camera. Through the pairing of our seniors with the youths, they supported and shared narratives with each other through the process of photo-taking and storytelling from the photographs they have taken. The group did a presentation to share their story with other group members. It is a creative form of self-expression that encourages patience, self-confidence, empathy, and is a skill that is relevant in today's digital age.