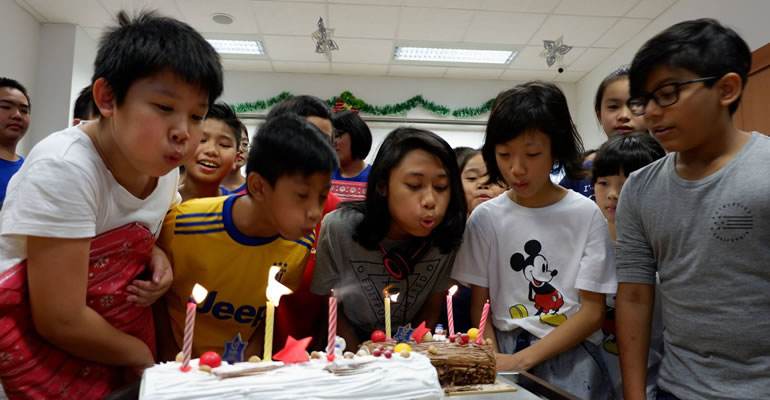 We believe that every youth has great potential, vitality, and energy. At FaithActs, we value each and every member, and we appreciate them for their commitment to our programmes and services.
For a nominal sum of $10 (waived for FAS student), the member enjoys the following club privileges and rewards.
PROGRAMMES AND FACILITIES
Under the Youth Membership of $10
Free usage of Youth Hub facilities
Youth Club Membership (10-18 years old)
Participate in our exciting outing programmes
Join our monthly Birthday Party (last Friday of the month)
Sign up for our academic programmes (eg. Tuition, KidsLEAP, ELP, and ELP+)
Be part of our in-house programmes (eg.. Junior Chef, creative arts, etc.)
VOLUNTEER OPPORTUNITIES
We are looking for volunteers who can join us in our Youth Club activities.
OPERATION HOURS
Come on down to our centre to register for our membership programme!
Tuesday to Friday: 3.00pm – 6.00pm 
(Closed on Mondays and Public Holidays)
CONTACT
For more information on Youth Club
Please contact: Brian Zhang
Email: This email address is being protected from spambots. You need JavaScript enabled to view it.
Phone: 6339 7611