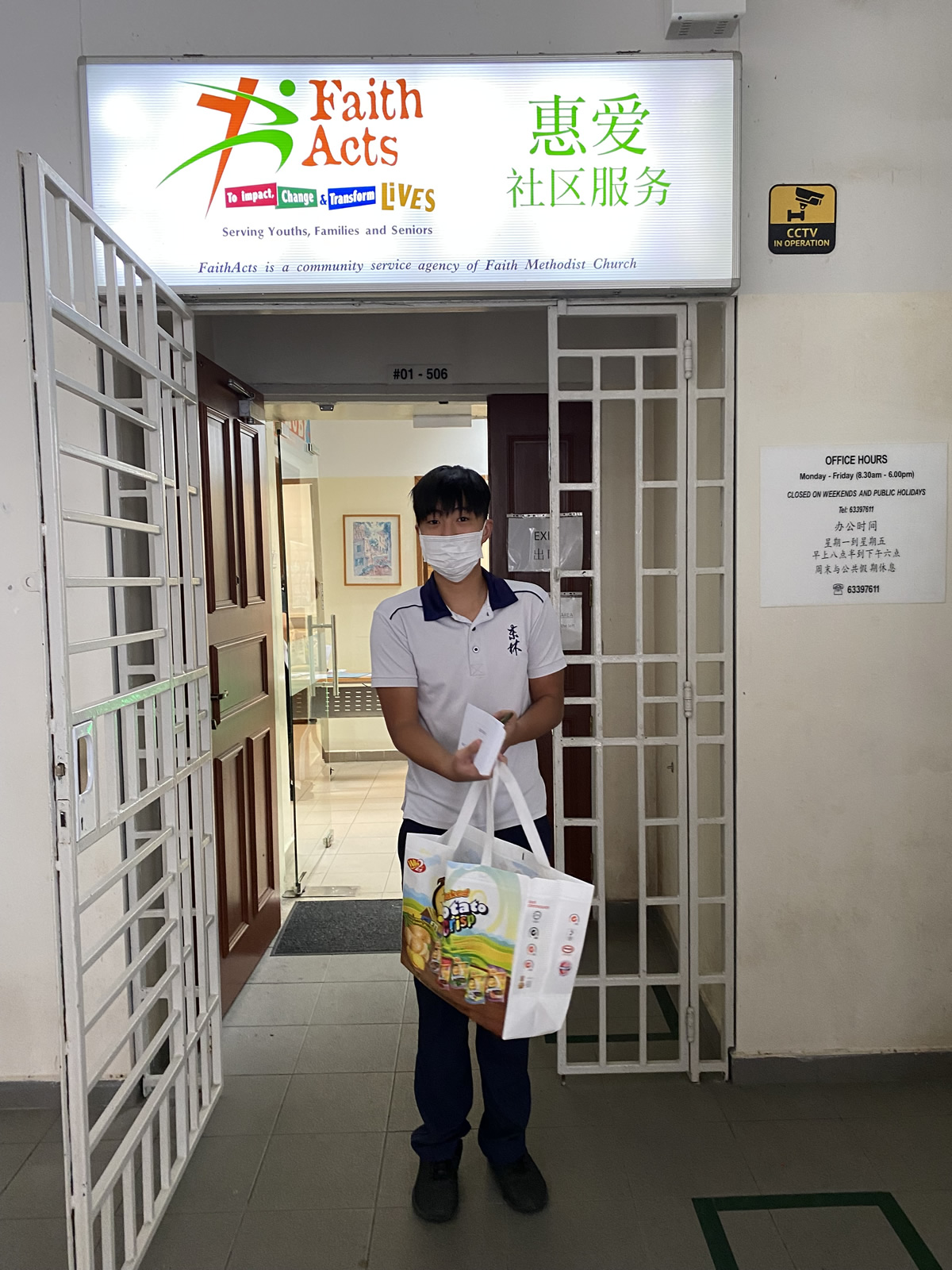 James* is a 16 year-old student and he lives with his mother and an elder sister who is still studying in the college.  His father suffers from severe stroke and is being cared for in the nursing home for the past 4 years.  James' mother has been diagnosed with heart ailments which results in fatigue and breathlessness, and is advised to rest at home.  
The family depended on James' mother who used to work part-time in a bakery. However, with her ailing health, the family struggles to make ends meet.  To relieve the burden on the family, James and his sister work during their school holidays to earn allowance for their new school term.  
FaithActs has been journeying with the family, directing them to relevant resources and providing them socio-emotional support.  Both James and his sister are beneficiaries of FaithActs education and enrichment programme, which supplements them with financial aid to help them focus on their studies without having to worry about their day-to-day expenses.  Both James and his sister were awardees of FaithActs Bursary and Scholarship Programme in 2022 and 2017 respectively. Nunchi Marine is one of the sponsors for FaithActs Bursary and Scholarship Programme 2022.
* name has been changed for confidentiality of our beneficiaries
Our sincere appreciation to club President, Ms Sally Seow of Lions Club of Singapore Enterprise, in engaging our kids holiday programme with Duck tour and luncheon on 5 September 2023.
Many thanks to Ancon Anda for the sponsorship of youth club t-shirts!
In appreciation of the Management and staff of 
Sentosa Golf Club, in sponsoring our seniors a visit to the beautiful golf course and sumptuous lunch prepared by Chef KK Kang on 22 August 2023.
Many thanks to Kee Song Food Corporation (S) Pte Ltd for the sponsorship of seniors t-shirts!
VOLUNTEER OPPORTUNITIES
Partner us to value add your commitment to serve a purpose as well as corporate responsibility.
CONTACT
For more information on collaborations
Please contact: Jean Hong
Email:
This email address is being protected from spambots. You need JavaScript enabled to view it.